Top Rated Local® Pest Control
over 35 Years Serving Corpus Christi & South Texas areas
 Specializing in Pest, Termite and Mosquito control.
BugPro. Your Pest Control Professionals.
We have been the same family-owned and -operated pest control company since 1985. Thanks to our loyal customers, we are the largest single generation local pest control contractors in South Texas. Our mission is to surpass our customers' expectations by providing the best, customized and innovative service that money can buy. Learn more about our Texas pest control services, and contact BugPro to schedule your appointment today.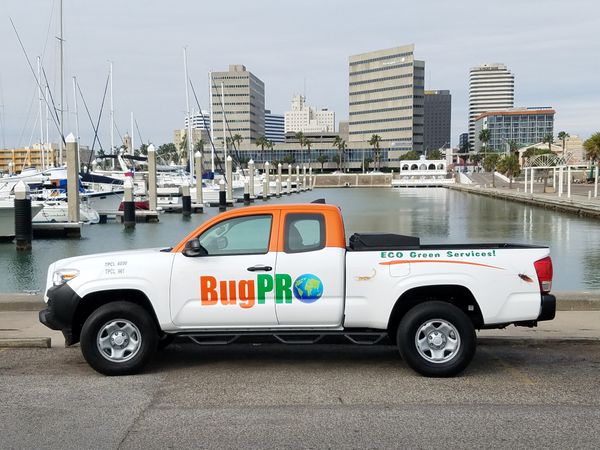 What We Can Offer
Guaranteed services (if pests come back so do we — at no charge)
Broader insect coverage
Customized service plans (our services are designed for your individual needs)
Trusted, professional and reliable service
24-hour emergency service
Our technicians are among the highest-trained in the pest-control industry
On-call entomologist plus experienced management staff who are respected leaders in the pest-control industry
Proven results since 1985 (our customers tell it the best)
Commitment to innovation by using the most effective products and methods in the industry (we can assure you we are providing the best service money can buy)
Fully insured for your protection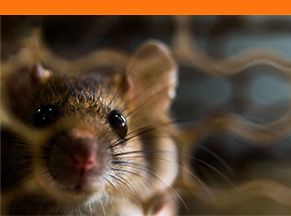 PEST CONTROL SERVICES
Perimeter Guard Service
Perimeter Guard Plus
Eco Green Service
Quarterly Plus
One Time Service
Fire Ant Annual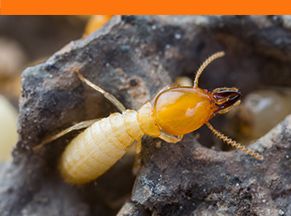 TERMITE TREATMENT OPTIONS
Free Termite Inspections
Conventional Liquid Chemical Application
Tent Fumigation
Non-Fumigation Methods
Monitoring Services
Baiting
Pre-Construction Treatment
Post-Construction Treatment
Spot Treatments
Real Estate Inspections or Wood-Destroying Insect (WDI) Reports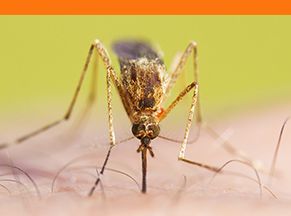 MOSQUITO CONTROL
Mosquito Misting System
Barrier Treatments
Standing Water Treatments
Control of Flies
Lawn and Landscape
Cone Nose or Kissing Bugs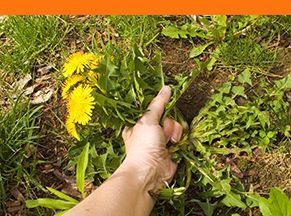 Oil field yards
Well sites
Rigs
Refineries
Municipalities
Schools
Offices
Streets
Curves
Ditches
Drainage systems
Fence lines
... and more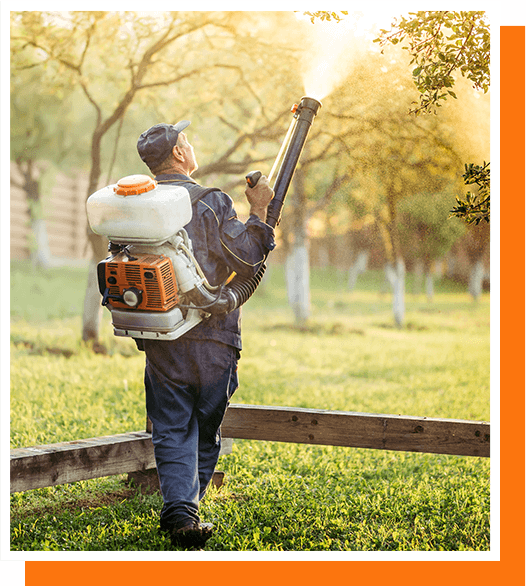 Other Services
Bee Control
Bird Control and Exclusion
Bat Control and Exclusion
Tree Spraying
Lawn Spraying
Free Estimates
Animal Trapping
Dead Animal Removal
Bedbug Eradication
Flea and Tick Control
Snake Control and Exclusion
Snake Removal
Fly Control
IPM Services
Cobweb Removal
Hive Removal
Wasp Nest Removal
Odor Control
Turf Insect Control
Reduced Impact Service
Get in Touch Today
Have a question for our pest control experts? Ready to get started on your personalized pest control solutions? Contact us to get more information and to book your appointment with us today!