Termite Control Services
LICENSED TERMITE TECHNICIANS IN ALICE & CORPUS CHRISTI, TX, AND SURROUNDING AREAS
Call (361) 992-PEST (7378) Today!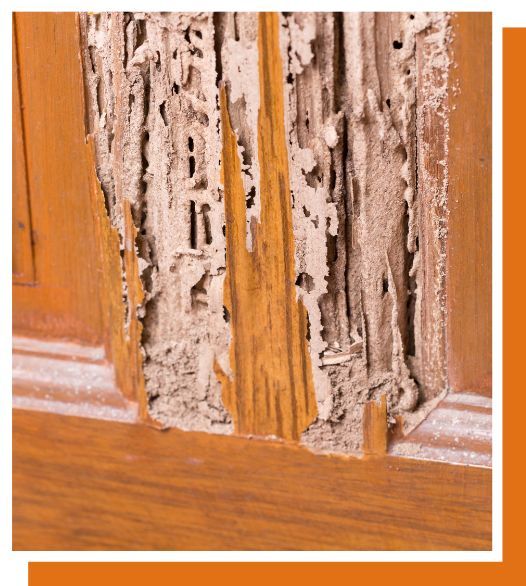 TERMITES
Termites cause billions of dollars worth of property and building damage each year in just the United States alone. Termite detection can be very difficult and can go unseen by property owners or residents for years meaning extensive damage that can be expensive to repair. At BugPro Inc, we're proud to have protected structures from termites for over 35 years! We'll provide you with a thorough inspection and identification, which are imperative for ensuring proper termite control and so we can provide you with a comprehensive treatment plan. Our experienced, licensed termite extermination and control technicians are highly trained in termite biology and behavior and innovative treatment methods so you know that we're here to help you keep your home or building termite-free for years to come!
It's important to remember that termite treatments are only as good as the product applied, which is why our product of choice for subterranean termite control is Termidor. This product is a non-repellent termiticide and insecticide that is undetectable to termites and is the #1 subterranean termite defense product on the market! We believe in providing the best possible products for our clients because it creates the best experiences possible, so contact us today to get started!
At BugPro, we pride ourselves in identifying and eliminating termite infestations quickly and efficiently so you never have to worry about long turnaround times or extermination processes that force you out of your home for days on end. Our local pest control company offers eco-safe pest control options to help keep you and your family safe while eliminating termite infestations without hassle! Contact BugPro to get the best termite control services for your property.
Termite Infestation Treatment Options:
Conventional Liquid Chemical Application
Tent Fumigation
Non-Fumigation Methods
Baiting
Pre-Construction Treatment
Post-Construction Treatment
Spot Treatments
Monitoring Services